Film, wyreżyserowany przez Bretta Morgena, zadebiutuje na całym świecie 16 września 2022 roku i jest opisywany jako "pełnometrażowa, eksperymentalna odyseja filmowa", która "bada twórczą, muzyczną i duchową podróż Bowiego".
Zobacz zwiastun:
Za dystrybucję filmu odpowiada studio Neon, przy współpracy z Universal Pictures Content Group, HBO Documentary Films i kinami IMAX. Warto podkreślić, że jest to pierwsza produkcja podejmująca postać Bowiego, która doczekała się oficjalnego uznania ze strony spadkobierców muzyka.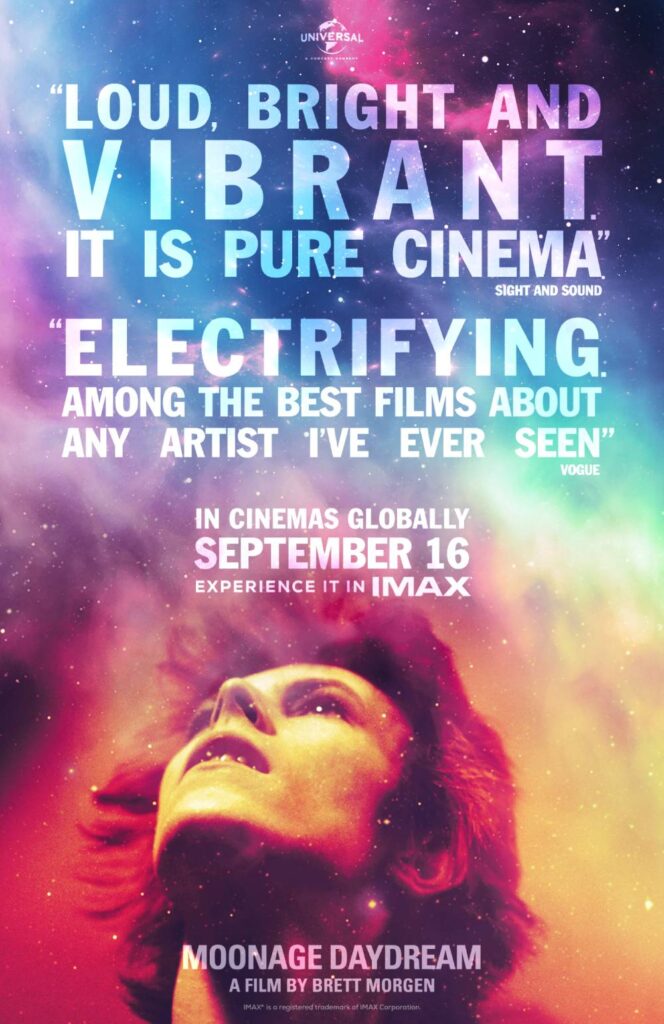 Film dokumentalny opowiada o życiu zawodowym i osobistym Bowiego oraz o tym, jak połączył to wszystko, aby za każdym razem tworzyć arcydzieła. Od materiałów zza kulis po proces twórczy, film zawiera jego muzykę, występy, wywiady i więcej informacji o brytyjskiej gwieździe rocka i legendzie muzyki. Dowiemy się również jak powstała postać Ziggy'ego Stardusta!