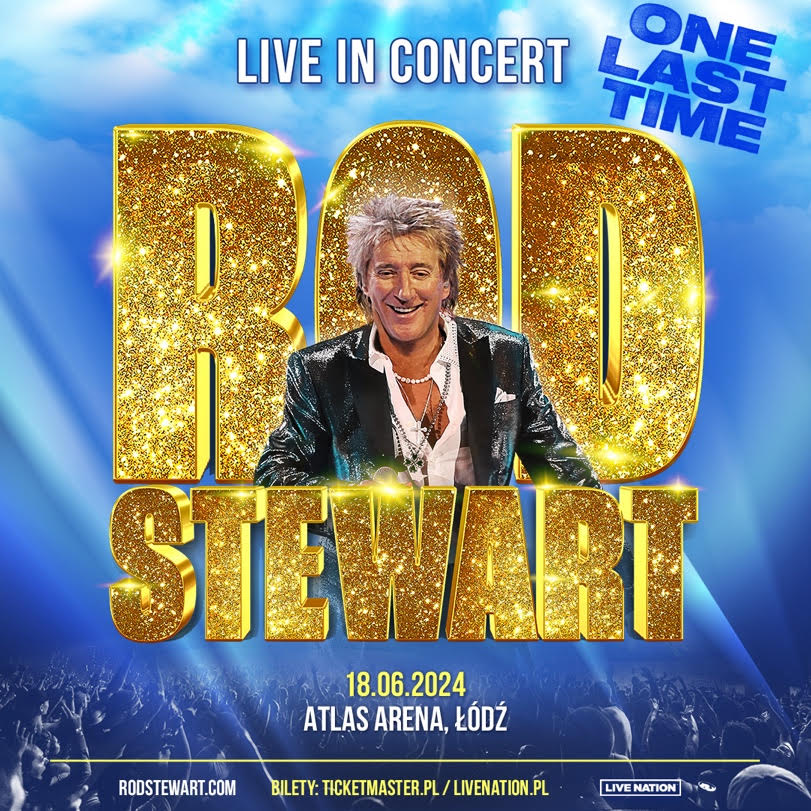 Rod Stewart jest jednym z najlepiej sprzedających się artystów w historii muzyki rozrywkowej, z około 250 milionów sprzedanych płyt i singli na całym świecie. Jego charakterystyczny głos, styl i sposób pisania tekstów wykroczyły poza wszystkie gatunki muzyki popularnej… od rocka, folku, soulu, R&B oraz wpisały się do "Great American Songbook", czyniąc go jedną z niewielu gwiazd, które cieszyły się najlepszymi wynikami na listach przebojów w każdej dekadzie swojej kariery.
Zdobył niezliczoną liczbę najwyższych nagród branżowych, w tym dwukrotne wprowadzono go do Rock and Roll Hall of Fame, wręczono ASCAP Founders Award za jego inwencję twórczą w pisaniu piosenek, stał się bestsellerowym autorem New York Timesa, otrzymał Grammy™ Living Legend, a w 2016 roku oficjalnie stał się "Sir Rodem Stewartem" po tym, jak otrzymał tytuł szlachecki w Pałacu Buckingham za zasługi dla muzyki i działalności charytatywnej.
Rod o koncercie w Polsce:
"I'm genuinely excited to get back to perform for my wonderful friends in Poland. I'll give you my greatest hits – and of course there will be many thrilling surprises!"
Więcej informacji znajduje się na stronie rodstewart.com.
Przedsprzedaż dla klientów Citi Handlowy rozpocznie się we wtorek 5 września o godz. 10:00
Przedsprzedaż dla klientów Ticketmaster rozpocznie się we wtorek 5 września o godz. 14:00
Bilety w sprzedaży ogólnej będą dostępne od środy 6 września o godz. 10:00 na www.LiveNation.pl