SZA headlinerką Open'era 2023 powered by Orange! Special European summer festival appearance! Fenomenalna artystka, której wyjątkowa wrażliwość oczarowała świat, a ostatni, fantastyczny album ugruntował jej status wśród największych globalnych muzycznych gwiazd. To bardzo wyczekiwany przez nas koncert i ogłaszamy go z ogromną radością i ekscytacją. Widzimy się 29 czerwca w Gdyni, na Orange Main Stage.
Solána Imani Rowe , czyli SZA, to bez wątpienia ewenement we współczesnym R&B. Artystka która wyróżnia się wielką wrażliwością i głosem przekazującym cały wachlarz emocji, rozpoczęła swoją drogę na szczyt serią świetnych EP-ek "See.SZA.Run", "S" i "Z", a w 2017 roku ukazał się jej debiutancki album "Ctrl" który dał jej aż 5 nominacji do Grammy. Tylko jedną nominację mniej otrzymała w kolejnym roku za nagraną z Kendrickiem Lamarem piosenkę "All The Stars". Pierwszą statuetkę otrzymała nareszcie w ubiegłym roku za duet z Doją Cat "Kiss Me More". Jej drugi album "SOS", który ukazał się w grudniu, zajął pierwsze miejsce sprzedaży m.in w USA, Kanadzie, Australii oraz wielu europejskich krajach, wynosząc ją na zupełnie nowy poziom popularności. Wydawnictwo zebrało fenomenalne recenzje, otrzymując m.in. status "Best New Music" od Pitchforka. Dziś artystka może poszczycić się ponad 10 miliardami streamów w samym Spotify, współpracą z niekończącą się listą globalnych ikon (m.in. Rihanna, Nicki Minaj, Justin Timberlake, Travis Scott czy wspomniany już Kendrick Lamar) i jednym z najbardziej oddanych fanbase'ów na świecie. Teraz nareszcie, po raz pierwszy zobaczymy ją na żywo w Polsce – oczywiście na Open'erze. Arctic Monkeys, Kendrick Lamar, Lil Nas X, Lizzo, SZA – oto headlinerzy Open'era 2023! Czeka nas wspaniały festiwal!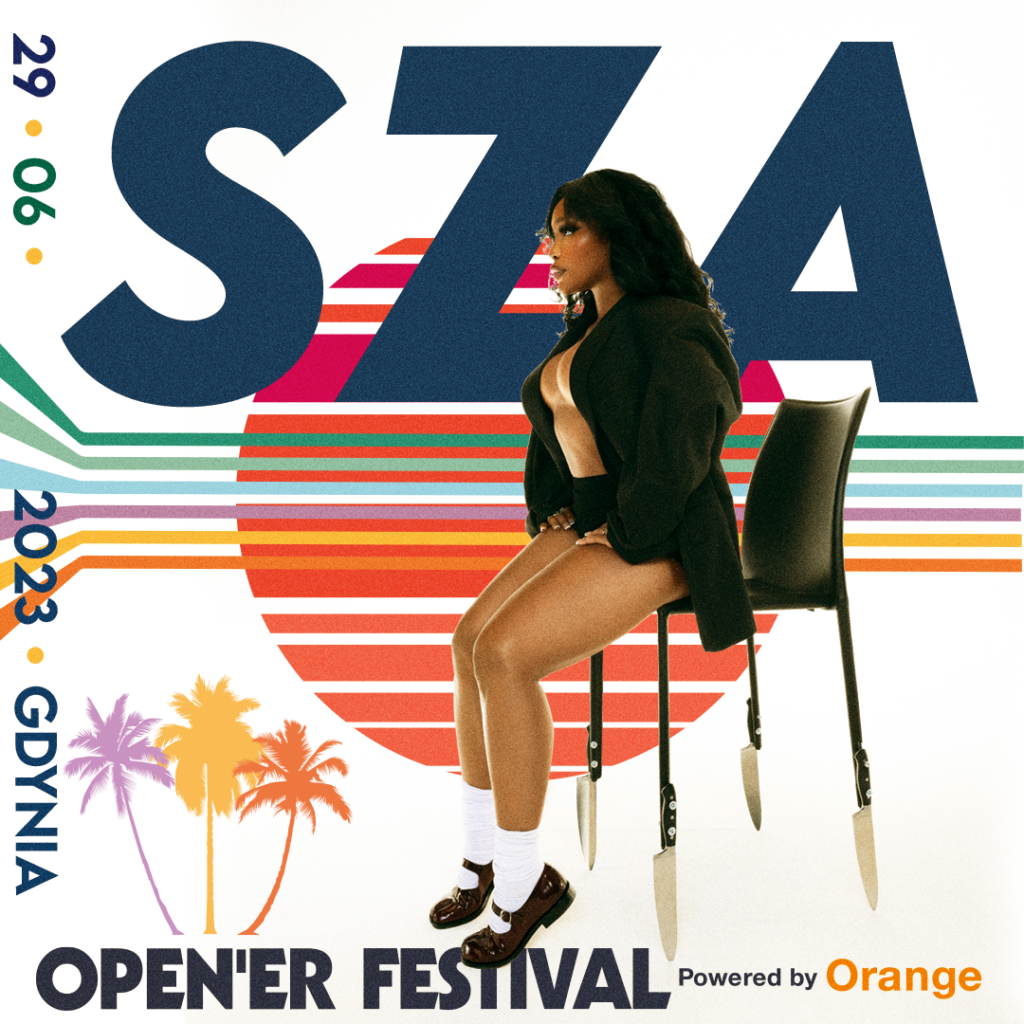 REGULAR TICKETS – w sprzedaży do 5 czerwca 2023 lub do wyczerpania puli biletów (w zależności od tego, co nastąpi wcześniej).
Bilety dostępne na www.altersklep.pl
Karnet 4 DNI – 949 ​​​PLN
Karnet weekendowy (pt + sob) – 689 PLN
Bilet jednodniowy – 449 PLN
Karnet 4 DNI + pole namiotowe – 1189 PLN
Karnet weekendowy (pt + sob) + pole namiotowe – 849 PLN