Dzisiaj do sprzedaży trafił dziewiąty już studyjny album grupy Muse "Will Of The People". Album powstawał w Los Angeles i w Londynie.
Założeniem albumu, odkąd pojawiły się na niego pomysły pod koniec 2019 roku, było eksplorowanie bieżących wydarzeń na świecie. Ponieważ w ciągu tych lat wiele się wydarzyło, tematycznie omawia wszystko, od protestów Black Lives Matter, przez pandemię Covid-19 i lockdowny, po zamieszki w Kapitolu w 2021 roku, wojnę w Europie i wiele więcej.  Jednym słowem "strach".
Posłuchaj albumu: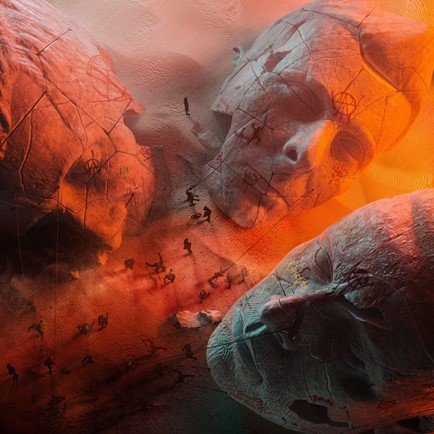 Lista utworów, które znalazły się na płycie:
Will Of The People
Compliance
Liberation
Won't Stand Down
Ghosts (How Can I Move On)
You Make Me Feel Like It's Halloween
Kill Or Be Killed
Verona
Euphoria
We Are Fucking Fucked
Na nowej płycie Muse nawiguje słuchaczy poprzez swoje lęki i obawy. Próbuje też przygotować ich na to, co będzie dalej. Nad "Will Of The People" zespół współpracował z Serbanem Gheneą, Danem Lancasterem i Aleksem von Korffem.
Polecamy: