Startujemy z kolejnym konkursem. Tym razem mamy dla Was nowy album zespołu Arcade Fire "We". Dwa najlepsze zgłoszenia zgarną płytę. Sprawdźcie, co trzeba zrobić, aby ją zdobyć!
Album "We" został wyprodukowany przez Nigela Godricha, Win & Régine został nagrany w wielu lokalizacjach, w tym w Nowym Orleanie, El Paso i Mount Desert Island. "Prawdopodobnie to najdłuższy czas, jaki kiedykolwiek spędziliśmy na pisaniu bez przerw" (Win Butler) w zwięzłą, 40-minutową epopeję – poświęconą zarówno siłom, które grożą odciągnięciem nas od ludzi, których kochamy, jak i potrzebom ich pokonania. Oczyszczająca podróż, którą znajdziemy na "WE" podąża wyznaczonym łukiem od ciemności do światła poprzez siedem utworów podzielonych na dwie odrębne części płyty – "I" przekazującą strach i samotność izolacji oraz "WE" wyrażającą radość i moc ponownego połączenia z ludźmi.
Przypominamy, że zespół Arcade Fire już 1 października 2022 roku wystąpi w Warszawie na Torwarze. Bilety znajdzie pod tym adresem.
Zobaczcie, jak pięknie wydany jest ten album!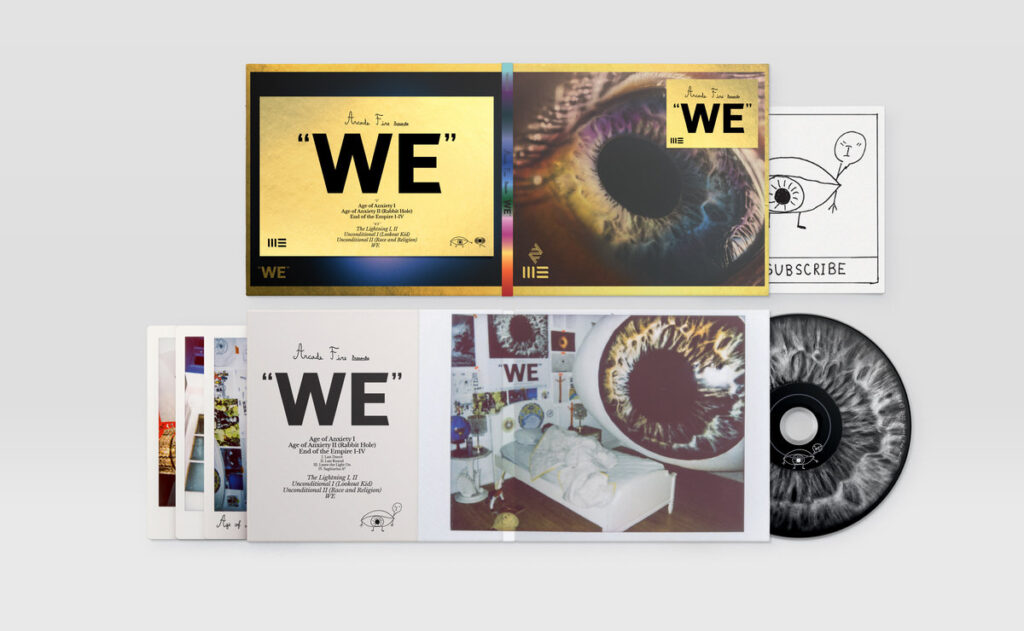 Co trzeba zrobić, aby wygrać płytę? Nic prostszego! Odpowiedz na pytanie konkursowe, które brzmi: Który utwór zespołu Arcade Fire lubisz najbardziej i dlaczego? Swoje odpowiedzi przesyłajcie do nas w formularzu, który możecie znaleźć poniżej. Przekonajcie nas, że to właśnie Wy zasługujecie na wygraną. Konkurs trwa do 22 sierpnia 2022 roku do godz. 18:00.